CRUELTY FREE • VEGAN • CARBON NEUTRAL • B CORP • 2% OF REVENUE TO CHARITY •
CRUELTY FREE • VEGAN • CARBON NEUTRAL • B CORP • 2% OF REVENUE TO CHARITY •
CRUELTY FREE • VEGAN • CARBON NEUTRAL • B CORP • 2% OF REVENUE TO CHARITY •
CRUELTY FREE • VEGAN • CARBON NEUTRAL • B CORP • 2% OF REVENUE TO CHARITY •
Your manicure, minus the mask
Why settle for traditional nail care products that are harmful to the environment and your health? Our nail strengthener, quick-dry top coat and cuticle oil are good for your natural nails, and the world.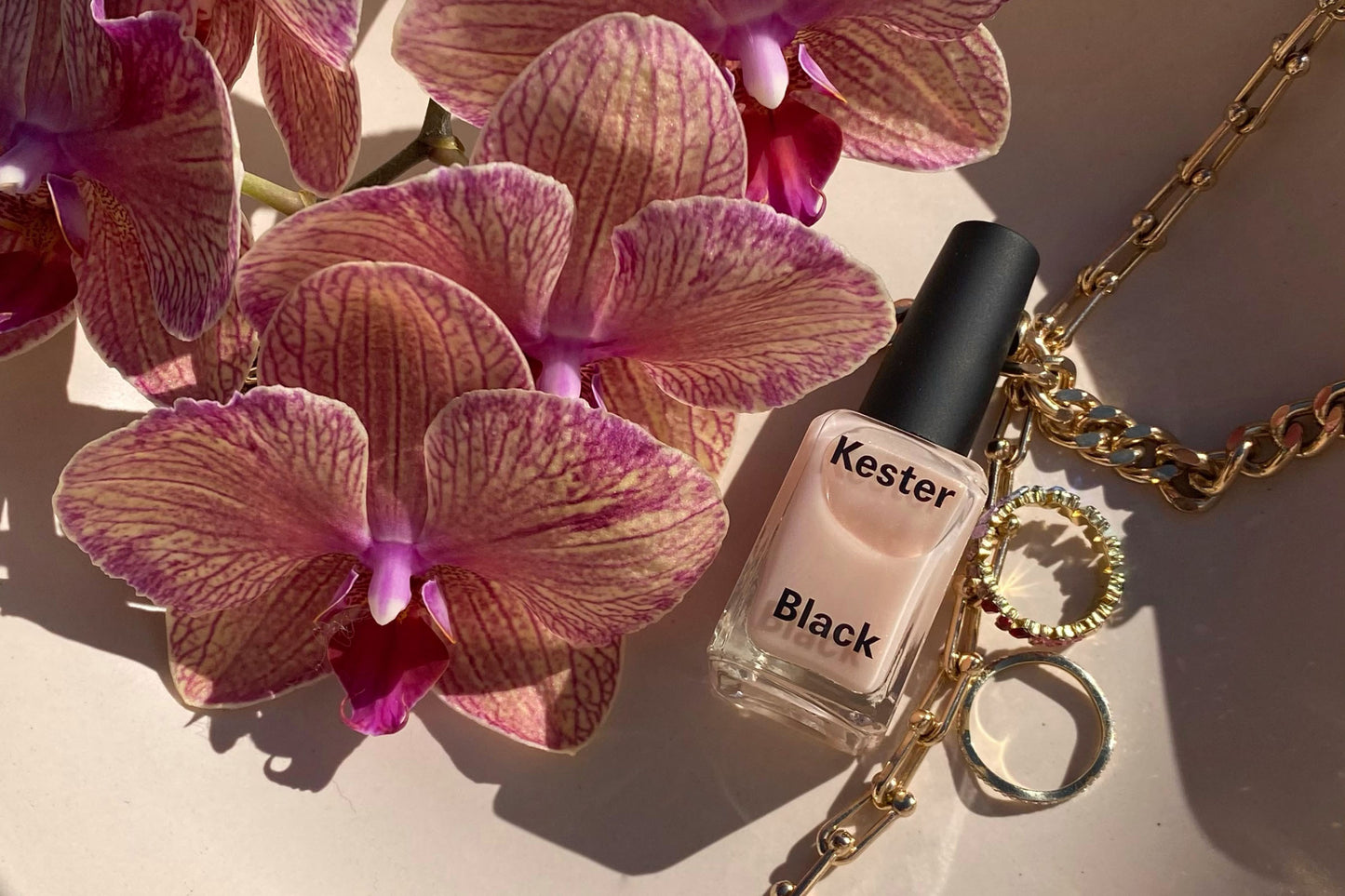 GIVE YOUR NAILS SOME TLC
Or should we say TNC; total nail care. Kester Black nail care products are made with highly effective, naturally-derived ingredients that are sure to get your natural nails back in tip-top shape.